Here are the boxes my son built last year with the bulbs growing.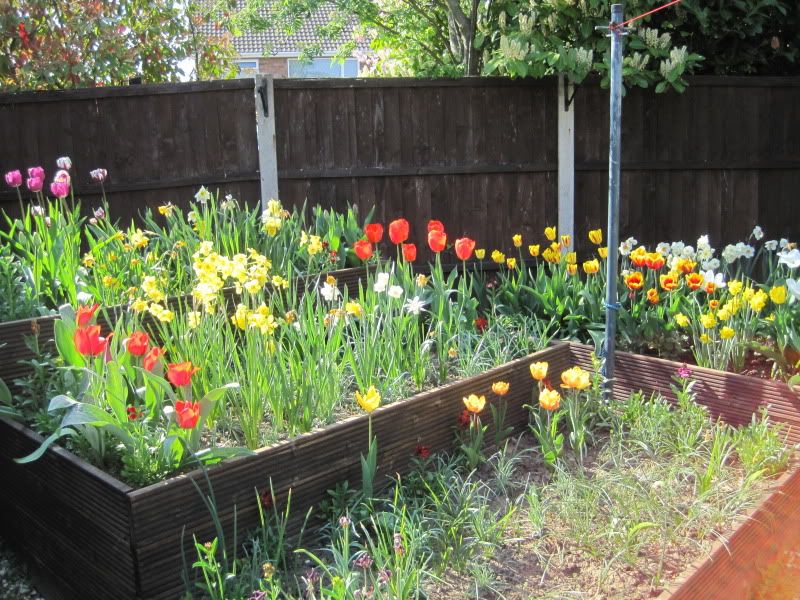 ---
they are very pretty - tulips are lovely, I went for a walk in the woods today and it was full of bluebells...I took some photos will have to put some on here
---
WOw, looks amazing, I'm sooooo jealous!!!
I can't wait for our snow to melt so that I can see if the daffodils bulbs I planted last Autumn will survive the -30C winter, and will pop up and grow. Few more weeks......
---
gosh, have you STILL got snow? I thought it would be gone by now.
---
Gorgeous Kath
I love tulips but only have a few in my garden - love daffs & snowdrops too. Still concentrating on the kitchen garden atm for my edibles
but have thrown some flower seeds around the other part of the garden ~& will see what comes up!
---
---
Who is online
Users browsing this forum: No registered users and 1 guest