What a FAB colour combo. Just a simple one from me. I always seem to run out of boys cards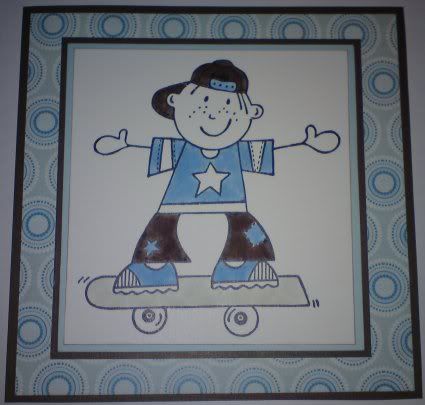 ---
more great cards ladies
ooo Kath its been a bad week for you hasn't it??? I feel your pain
---
How annoying Kath - I remember DHs just broke when he had taken it to London for a day out. They don't make them like they used to!
---
Here is mine - and with a pin:
---
And mine, with a pin too! I received this lovely box of goodies from my Grand-daughter for Mother's day. This is a thankyou card for her.
---
stunning

I agree GREAT colours I think we need more colour challenges
---
Thank you.Yes I enjoyed doing that one. Strangely I was thinking about using a lovely candle holder we have and I thought I need some chocolate to go beside it, then this arrived in the post. I forgot about the candle holder!
More colour challenges would be good.
---
---
Who is online
Users browsing this forum: No registered users and 2 guests