The outside is padded and covered in a piece of fabric I found in my stash, the inside is also padded and lined with some leftover pink cotton fabric
Inside the pages are all different some are decorated, some painted, some paper mache and some plain white with cut out edges or left plain. This is where pray requests are recorded and there are pockets with bible verses and people's names on that people take out and pray for for a week then they replace the name tag and take another for the next week. There's also a pocket containing tags that contain a pray.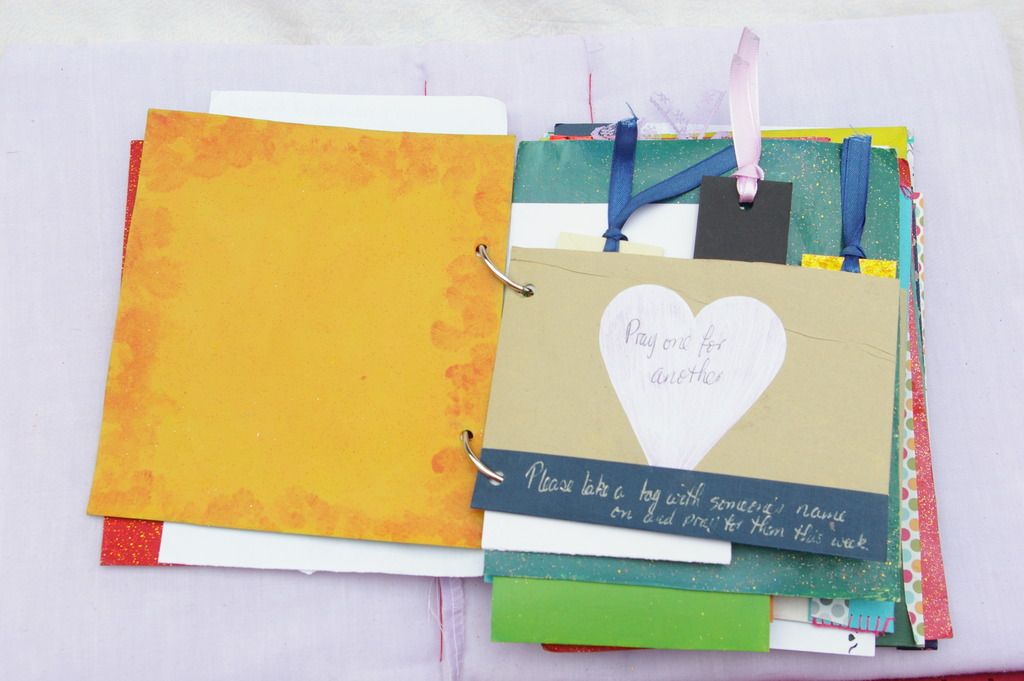 And here's how far I've got on my new projectm a journal out of recycled materials. These are painted panels some with paint effects some will have some stencilling done to them later.